Celebrate International Day of Older Persons with immersive stories from Lyfta
Monday 1 October is International Day for Older Persons. Add another dimension to the topic by examining how elderly people live in other parts of the world.
Log in to your Lyfta account and visit the Awra Amba Experience to discover a fascinating, egalitarian community in Ethiopia where elderly members are valued and looked after.
Click the Elderly Home on the illustrated village landscape or the Awra Amba map, to look around in 360 degrees.

Read Awra Amba's manifesto on Elderly Care and start a discussion with your class.
Watch the short documentary featuring 85-year-old Hossein, one of the founders of Awra Amba, who shares what life is like for the elderly people in the community.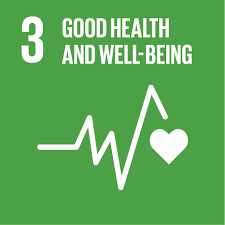 United nations

SUSTAINABLE DEVELOPMENT GOALS
Password reminder for logging in
If you've forgotten your Lyfta password, please click here to set a new one.
If you have any questions
If you'd like to get in touch with us, the easiest way is to click the little chat box on the bottom right of the page and send us a message. Be sure to include your name and email address so we can respond! :)
UNITED NATIONS SUSTAINABLE DEVELOPMENT GOALS
In 2015, UN countries adopted the 2030 Agenda for Sustainable Development and its 17 Sustainable Development Goals (SDG).
This lesson ties in nicely with SDG 3, which is about ensuring good health and well-being for people of all ages.
We at Lyfta believe that it is imperative for our children to know what the SDGs are and to feel empowered to make a positive contribution to a better and more sustainable world.